Mold Removal Services from Matrix Remediation
Matrix Remediation provides certified mold removal and remediation for residential and commercial clients in Calgary and the surrounding areas. Mold is tricky, and unfortunately it finds ideal breeding grounds in many environments. Once established, mold needs to feed in order to survive – and feeding could include sheet-rock, carpeting, wood, and even old clothes. As long as the environment is moist, damp, or humid, mold can thrive. And unless mold removal is thorough and comprehensive, the problem will continue and in many cases deteriorate.
Why is it important to detect and remove mold right away?
Mold is an organism that can multiply and spread very quickly. Removing the fungus immediately is important because people have been known to have severe allergic reactions to the presence of mold and suffer symptoms such as rashes, skin and throat irritation and a general decline in health.
When water damage (or sewer damage) invades a residential home or commercial building the situation can turn catastrophic very quickly. And if water damage is not properly dried, the potential for mold growth is exacerbated. Without proper drying, and without complete mold removal, mold will flourish and spread – which could lead to adverse health effects.
Mold removal is a serious undertaking, and best left to a professional services firm like Matrix Remediation.
Learn more about what a good temperature for mold growth is
Complex projects require experienced professionals
The presence of mold in the home is serious and an important project like that should only be trusted to a licensed professional that understands the process of removing the fungus from the residence. At Matrix Remediation, our trained, skilled professionals are highly experienced with inspection, testing and complete mold removal.When it comes to mold removal in Calgary, smart homeowners turn to Matrix Remediation for their restoration needs.
The mold removal products that we use are eco-friendly and non-toxic (without biocides). They are considered GREEN – in other words, cleaning products that are strong and hard-hitting on mold, but clean and safe for occupants. Our mold removal process ensures mold remediation that is both safe and effective. And our technicians make sure that customers and workers are safe and protected during the mold removal process.
Matrix Remediation is fully licensed by the IICRC and can remove mold thoroughly and safely with high tech equipment and environmentally friendly products that are tough on the fungus, but not on residents. We have extensive experience in the Calgary area and are well reviewed by the community.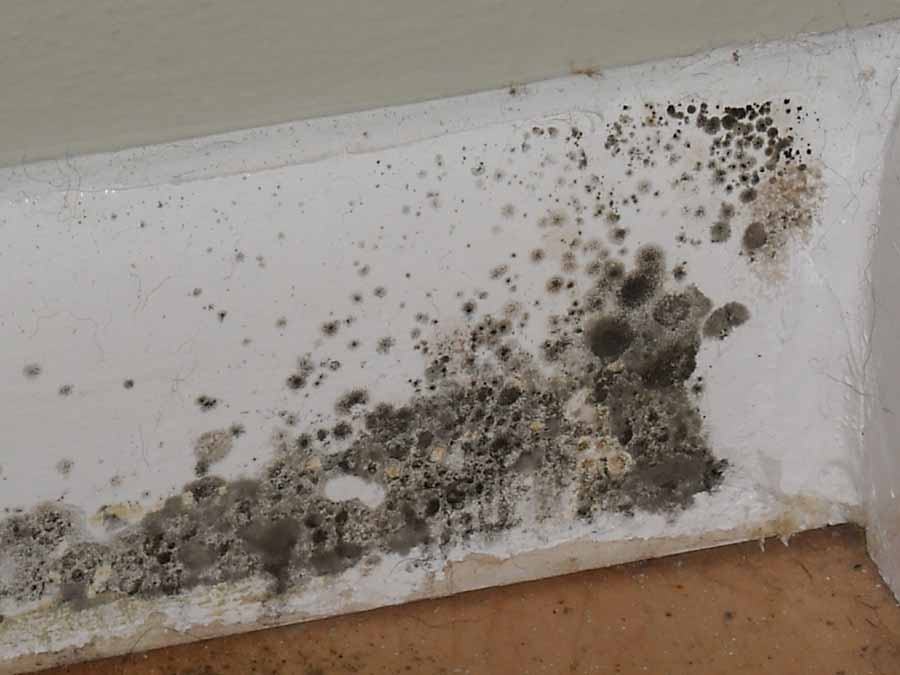 Why is it important to be certified in mold removal?
Service providers that are certified by a global association are committed to consistently delivering high standards of service as mandated by certification. Matrix Remediation is certified by the IICRC, which isthe largest governing association for the industry. (107) The team at Matrix is professional and focused on results. Where necessary, we can recommend an expert mold hygienist to assess the scope of mold damage and to establish a proactive plan for mold removal. As a professional services firm, we don't do our own mold inspections and testing protocol, mainly because it's a conflict of interest. An impartial third party performs both of these functions, with reporting procedures that evaluate the scope of damage, and any potential danger. At that point, we are ready for mold removal.
In any water damage scenario, using a licensed mold hygienist will ensure a meticulous assessment of mold growth and the extent of coverage. Whether it's in a residential home or a commercial business, it's very important to determine whether mold is just an unsightly occurrence, or if the situation is dangerous. This will also have an impact on the type of mold removal required, and on the remediation approach to follow. And it has particular significance if the damaged property is being sold, rented, or leased to others.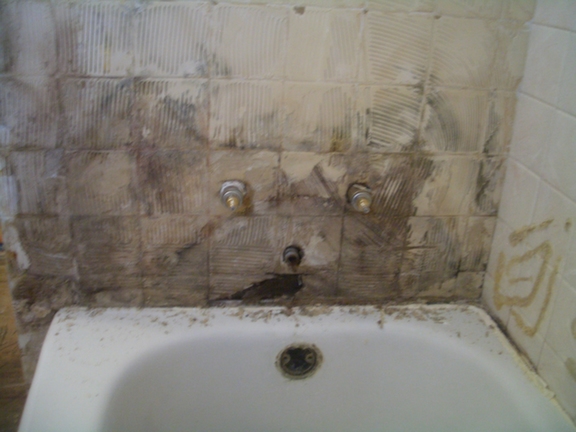 The hidden dangers of mold growth
In addition to being every homeowner's worst nightmare, mold can sometimes be very difficult to detect. The fungus can grow and fester in the darkest and dampest of conditions and in almost any area of the home. Homes that have experienced any type of water damage could experience mold growth in poorly ventilated areas such as the basement, cellars and below ground storage areas. If any of the home's plumbing is leaky, the surrounding walls and areas must be checked for moisture damage and the development of mold during the repair. Other areas of the home that could be cause for concern are attics and sheds that have almost little to no airflow and are prime breeding grounds for mold to develop. Smart homeowners would be wise to check behind any appliances that utilize water in their operation such as washing machines, refrigerators, and dishwashers. Offset humidity and moisture can damage nearby walls and create another breeding ground for the fungus. Mold can also multiply in carpets and wood containing excess moisture.
Learn more about mold growth and mold prevention during winter
Professionals know where to look
Inspection and testing for mold is a detailed process that requires a professional with experience. Certified mold hygienists are trained to detect visual clues within the home and will also perform air quality and surface tests to confirm the presence of mold. Mold Hygienists also have the latest tools at their disposal to confirm the presence of mold within walls, attics and other awkward and hard to reach places. A full home report and recommendations for proper removal will be presented to the homeowner after the inspection is complete.
Water damage of any type is very often unforeseen, and always unwelcome. When it comes to mold removal, it is essential to contract a reliable and reputable restoration firm. Amongst many services, Matrix Remediation specializes in mold removal - with a team of certified technicians who work efficiently and safely. For every customer, our aim is to provide satisfaction during demanding and challenging times. Our turn-around times are quick, our pricing is very competitive, and positive outcomes are assured.
If you suspect mold or have had recent water damage or flooding, do not wait to investigate the possibility of the fungus as it can spread quickly. Calgary homeowners should contact Matrix Remediation immediately at 1-888-885-8683 or email us at info@matrixremediation.com for a solution.