Smoke and Fire Damage Restoration
At Matrix Remediation, managing fire and smoke damage is about a total approach to restoration. Our teams routinely manage smoke and fire damage and have extensive experience handling restoration from start to finish. We also understand the challenges and frustrations that come when fire or smoke damage invades a home or business. And we know how to respond and react professionally. In short, Matrix is positioned to provide professional fire damage restoration systematically, effectively, and quickly.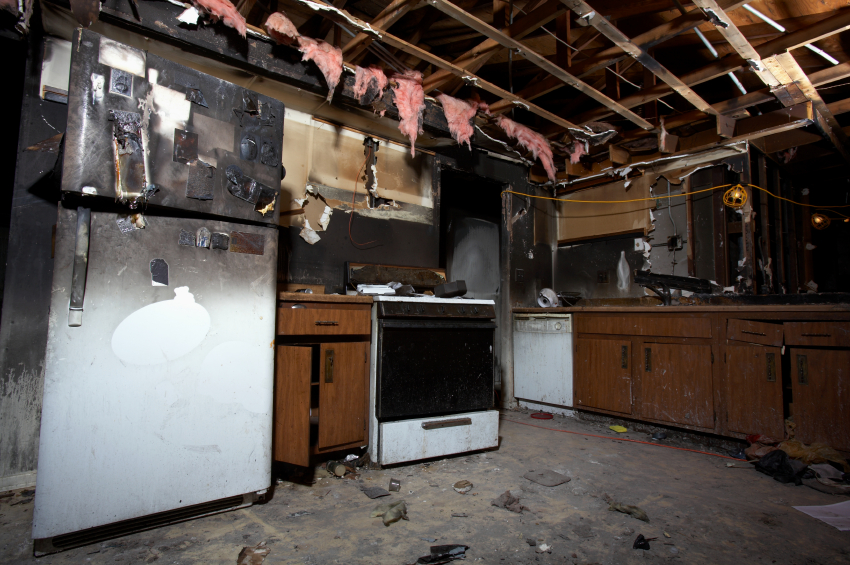 To begin with, Matrix responds rapidly. We provide a FREE comprehensive inspection immediately after fire damage or smoke damage, and our focus is to get things back on track as soon as possible. Whether it's in a residential home, a commercial business, or an industrial facility, every effort is made to expedite fire and smoke damage restoration with immediacy. We want to ensure a clean and uncontaminated environment for returning occupants. And that means complete restoration, often to a higher standard than the original.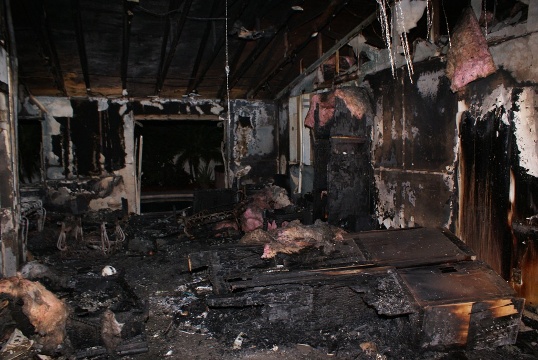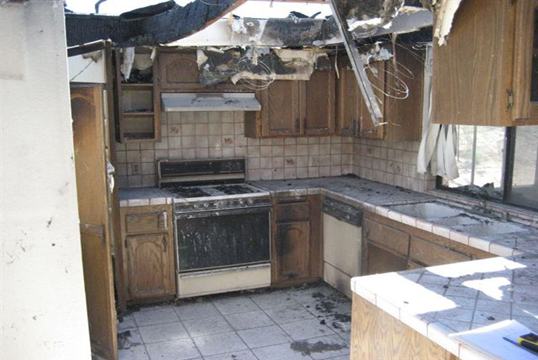 In many unfortunate situations, fire and smoke damage is "hidden" throughout a home or business. And fire damage is often more serious than meets the eye. The truth is, both fire and smoke can penetrate into spaces and places that are not readily visible. Fire damage in the form of soot easily penetrates walls, floors and ceilings, and it all makes for fire damage restoration that is complex. At Matrix, the teams are experienced - certified experts who identify, assess, and restore damaged areas to their original, impeccable condition.
When it comes to serious fire and smoke damage, the priority for Matrix is to eliminate any trace of smoke – we make sure to eradicate any lingering smell, while ensuring that no health risks remain on site. As experts in the field, we know how to remove the smell of fire damage right after an occurrence, and we know how to prevent the smell from recurring long after the occurrence. Matrix is expert at smoke damage restoration, and our people have successfully managed all types of fire damage, large, small, residential and commercial.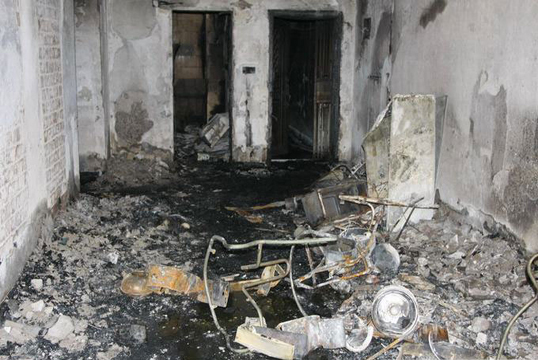 With our FREE smoke damage inspection, we provide a detailed report and specific description of all work required to get things back on track. And when it's time to remediate, our fire damage restoration process is all-inclusive - we do it all - with fast turn-around times - competitive pricing - and great results. Our aim, of course, is to fully satisfy our customers, getting home, office, factory or workplace back to perfect condition. We are trained and certified, and ready to undertake any smoke and fire damage restoration project.

Matrix is IICRC Certified - an industry standard established for quality cleaning, inspection, and restoration. We thoroughly clean and disinfect. We totally eliminate the smell of fire and smoke damage. We restore all property to its original condition. And we go to the limit on every job - cleaning ventilation ducts, replacing drywall, and reinstalling insulation. Above all, we use products that are eco-friendly and non-toxic - GREEN products that are effective, yet safe. But in truth, we hope you never experience smoke or fire damage.