Household mold can crop up in any home. And it doesn't have to be a home – mold can just as easily proliferate in a high-rise, office building, or summer cottage. When there are high levels of moisture or humidity, mold has an ideal opportunity to develop. In many cases, the signs of mold are obvious. There may be a musty smell or a more obvious stain or discoloration. But either way, these are the signature signs of mold, and mold testing is highly recommended.
For mold testing in Calgary, Matrix Remediation assesses the property and identifies the source and extent of the mold outbreak. Mold generally requires moisture and nutrients in order to flourish. And the cause could vary greatly – it could be an indoor flood that wasn't properly cleaned – it could be high pockets of humidity – it could even be a slow water leak that has gone unnoticed. Whatever the situation, mold testing should be handled professionally.
Why to regularly test for mold in your home?
Mold is a fungus that can spread quickly creating additional repairs and extra costs. The presence of mold is also a considerable health issue as mold naturally releases spores in the breathable air. Regularly testing for mold and thoroughly removing immediately it should on on every manager's' and owner's checklist and will save on future repairs while reducing pollutants and bacteria in the inside air.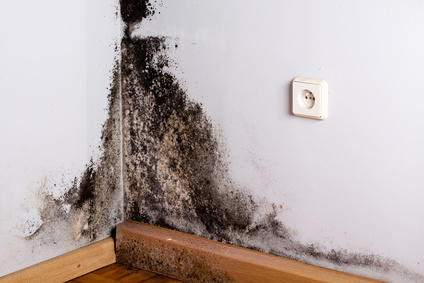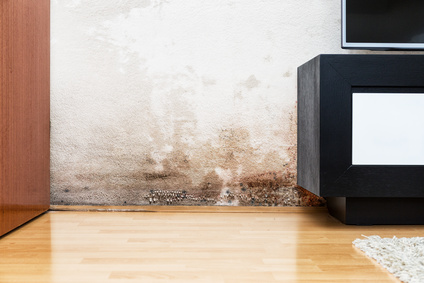 The importance of professional mold testing
Proper testing will confirm the source and scope of a mold outbreak. More importantly, testing will highlight the severity of the situation, and identify whether there are any health risks for occupants. Clearly, mold removal is going to be the ultimate objective, once the testing has been completed. For mold testing in Calgary, the experts at Matrix Remediation provide an end-to-end service that begins with accurate testing and concludes with options for resolution.
Professional testing is also important because most mold outbreaks produce "spores". These are often dispersed into the air, and especially when an infestation is disturbed. Mold "spores" can be a serious health hazard when inhaled. That's why a professional approach to testing is a necessity. Here again, thorough mold removal would be required to get to the source of the infestation, along with comprehensive remediation so that future outbreaks are averted.
Contributing factors to mold development
The worst thing that owners can learn about their property is the existence of mold. This organic and naturally occurring fungus can wreak havoc on structures by eating away at walls and surfaces and can drastically reduce air quality as mold releases airborne spores as part of its natural life cycle. Some of the major causes of mold is increased humidity and moisture in a space and lack of or no air ventilation to allow moisture to evaporate. Mold requires only humidity to grow and bread and if left unchecked, can spread fast to other parts of the property. Local owners who suspect the problem should hire a competent provider of mold testing in Calgary to identify any immediate or potential problems.
Mold grows in and out of sight
Areas of the property that have little or poor airflow can be prime areas for mold development. Basements, cold cellars, garages and attics are all areas that are notorious for restricted ventilation. Naturally occurring moisture and humidity in the structure cannot evaporate efficiently in these type of areas which sets up a perfect environment for mold. These areas are typically have less traffic than other parts of the property and could provide excellent breeding grounds for mold to grow freely if left unchecked for long periods of time. Other areas such as laundry rooms, hot water tanks and refrigerators are also high humidity areas can easily see mold growth on surfaces close to these appliances. Mold has also been known to form and fester on wood frames and fixtures as well as carpets and other types of flooring. With all the areas that mold could become a problem, regularmold testing in Calgary makes sense for property owners to control and eliminate any potential mold problems.
Air quality issues created by mold growth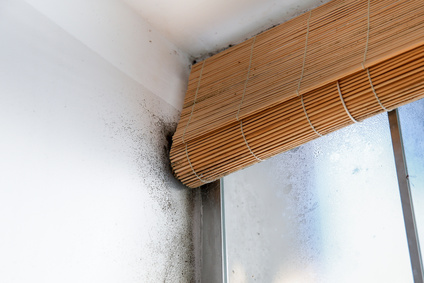 Degrading material and walls is only the visual issues with mold and the fungus regularly release airborne mold spores that greatly reduce air quality in the area. Mold spores travel freely throughout the property's HVAC system and can collect on filters and furnace fans allowing a steady stream of these harmful fungus byproducts. Residents in homes and workers in commercial spaces will almost immediately feel thenegative effects of breathing in lower quality air that is polluted with mold spores. The quality of life will reduce for occupants of residential properties and businesses could see their costs go up and profitability go down because of the health effects of moldy air. Moldtesting in Calgary will reveal the presence of mold and the appropriate actions needed for removal.
Mold testing in Calgary from Matrix Remediation
It's certainly not uncommon for a homeowner to choose a do-it-yourself approach with mold. It looks easy and saves money, but it should be discouraged. DIY remedies from the local home center typically provide superficial results, and not much for the long term. In addition, the DIY method could be risky – the potential exposure to mold or spores just isn't worth the dollar savings.
Mold is a serious issue for property owners and should be managed if any factors indicate the presence of the fungus. Having a reputable professional perform mold testing in Calgary is the first step to identifying areas that have accumulated mold growth and then appropriate solutions for removal can be created. Every property is different and Matrix Remediation as extensive experience in residential and commercial mold testing & removal solutions.
Whether it's mold testing, mold assessment, or mold removal, these should all be expertly handled.
In fact, mold can sometimes escape a visual inspection. Mold has been known to hide in carpeting, in drywall, even in areas of the washroom. Property owners shopping for mold testing in Calgary can rely on Matrix Remediationfor the full scope of service - inspection, testing, and removal.
By any definition, mold requires professional expertise. At Matrix, we provide mold testing services in Calgary, Edmonton, and surrounding communities. Weoffer fast turnaround; competitive pricing; and results. For a FREE quote and onsite assessment, contact Matrix at 1-888-885-8683, or visit the company website for information about residential services www.matrixremediation.com .
Learn why to hire a mold removal company in Calgary