Combatting COVID-19, Naturally
Amid the current global health concerns of the COVID-19 Pandemic, you may be wondering how to sanitize your home or business in order to protect yourself, your family, and your clients, without compromising their health with exposure to harmful disinfectants.
While there currently remain no Health Canada approved disinfectants or vaccines that can kill the new Novel Coronavirus SARS-CoV2 (COVID-19) virus, you can minimize your risk of exposure, safely and naturally by fogging with Matrix Remediation's proprietary botanical disinfectant.
Matrix Remediation's fogging service uses a botanical disinfectant that harnesses the natural antiviral and antibacterial properties of essential oils to effectively sanitize surfaces, and protect you from both enveloped and non-enveloped viruses.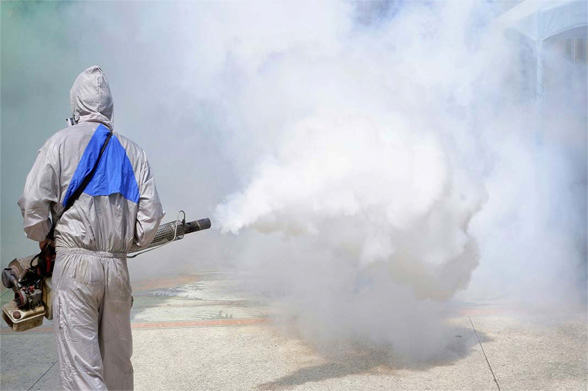 Non-Enveloped Viruses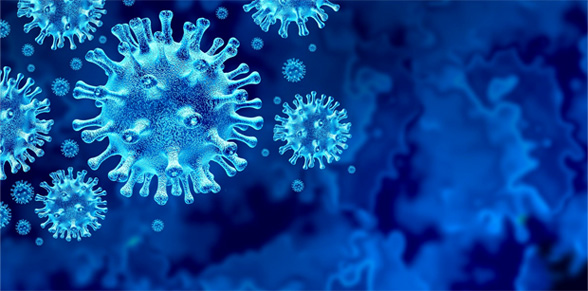 Non-enveloped viruses do not require an external envelope in order to travel from host to host, which make them more contagious than enveloped viruses. Our botanical cleaner is a natural disinfectant of non-enveloped viruses, and effectively kills bacteria and viruses that make you sick, including:
Enveloped Viruses
Enveloped viruses refer to viruses that have an external casing or envelope that allow it to travel from host to host. These viruses usually cannot survive without an envelope, and are, thankfully, the easiest to kill.
The EPA and CDC have stated that disinfectants that are able to kill aggressive non-enveloped viruses should be able to easily kill enveloped viruses. The good news here is human Coronaviruses similar to COVID-19 are classified as enveloped viruses. Matrix Remediation's essential oil-based botanical disinfectant is a highly effective sanitizer of enveloped viruses, not limited to, but including:
Influenza A Avian
Influenza A
HIV-1
Severe Acute Respiratory Syndrom (SARS)
Coronavirus (SARS-CoV-2)
Disinfect Without Chemicals
Matrix Remediations botanical disinfectant can be used undiluted to "fog", or thoroughly sanitize and disinfect your home or business, and minimize the spread of COVID-19. Leveraging the natural antibacterial and antiviral properties of whole essential oils, our botanical solution is free of harsh chemicals that can be harmful or poisonous for children and animals, while offering the same effective protection that synthetic chemical cleaners are known for.
Matrix Remediation is dedicated to doing our part in combating COVID-19 with safe, reliable Fogging Services using a natural botanical disinfectant for both residential and commercial properties. Our botanical cleaner comes with no human health warnings, and has shown proven consistent germ killing resuts. As a natural substance, viruses and bacteria are less likely to develop resistance to botanical solutions as they are often able to with synthetic cleaners, making it a superior disinfecting product during the evolving global health crisis.